As Virginia enters Phase 1 of re-opening, our worship plan for the next few weeks is as follows:
Sunday, May 24th:
Worship exclusively online at our
Church Online platform.
Sunday, May 31st:
Worship outdoors at the home of the Langellotis: 277 Tadpole Ln, Greenville, VA 24440.
Safety precautions and social distancing will be in place.
Those who wish to stay home can worship online at our
Church Online platform.
Sunday, June 7th:
Worship in person at our Greenmonte church building: 1661 Cold Springs Rd, Stuarts Draft, VA 24477.
Safety precautions and social distancing will be in place.
Those who wish to stay home can worship online at our
Church Online platform.
Opportunities for Worship & Prayer
As we continue with social distancing, we are offering you opportunies to worship and pray with us online from your own home.
Join us on Tuesdays at 11am for a time of prayer and fellowship on Zoom. We'll get a chance to see each other's faces and come together in prayer from our own homes.
Click here to join.
Join us on Sundays at 10:15am at our
Church Online platform
for worship, prayer and a message from the Word. You can chat with others live during the service and request personal prayer.
Below are some ways we're seeking to love and serve our neighbors.
Click on an option for more information about how to help.
Have you found your own way to serve your neighbors in need, or do you know of someone in our church body who has? We want to hear from you! Click the button below to share with us.
need help? willing to help?
Click one of the options below to request or offer help.
For special needs like grocery shopping, meals, medicine pick-up, etc.
For cases of financial hardship & crisis.
Making phone calls to check on the vulnerable, assembling care packages, running errands for the homebound, etc - let us know if you're willing to offer your time and resources.
Let us know how we can pray for you.
If you or a loved one are having symptoms and you are concerned that you might have COVID-19, you can call Augusta Health's COVID Care Call Center at 540-332-5122. This call center is currently open Monday-Friday between the hours of 8:30am and 4:30pm. It is staffed by medical professionals who will evaluate your situation and decide whether you need to visit the COVID-19 Assessment Center, which is located at the Waynesboro Urgent Care. For all other health concerns, contact your primary care provider or visit another Urgent Care location.
Latest Video from Pastor Seth & Melissa
Below are some resources that we hope will encourage and help you.
We're reading through the story of the Bible together as a church this year.
Click here
to learn how you can follow along with us.
Worship can help us to fix our eyes on God during hard times. We'll be updating
this playlist
with encouraging songs.
On God's Care & Provision
We've compiled a list of
verses or passages
from Scripture that speak of God's love and care for us during trying times.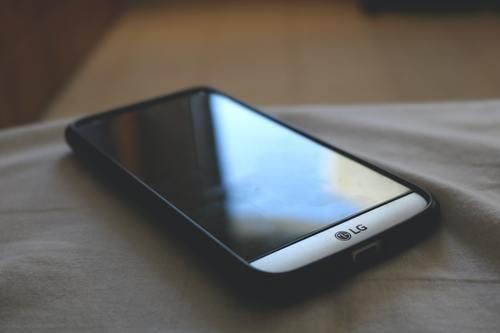 For Yourself or a Loved One
National Suicide Prevention Lifeline: 1-800-273-8255
Local Domestic Violence hotline (New Directions): 540-886-6800
Father, please bless my neighbors.
Would you:
Protect their bodies from sickness.
Protect their hearts from fear.
Protect their minds from distraction.
Fill their hearts with peace.
Give me an opportunity to serve them with my hands and share your love with my words.
Amen.

-Justin Whitmer Earley, The Common Rule


We'd Love to Hear From You
We'd love to hear how God is at work in your life during this time. If you have something you'd like to share with our leadership or with the church, just fill out the form below.
If you ordinarily give in-person during worship, please remember some of the other options you have for giving while we're not meeting together physically. Those options include:
Make a secure one-time or recurring online gift by entering the dollar amount in the column to the right.
Make a check out to Greenmonte Fellowship and mail to 1661 Cold Springs Rd, Stuarts Draft, VA 24477.
Text "Greenmonte" to 1-888-364-GIVE (4483).
Member of DCCU? Give through the Member to Member Program
If you bank at DuPont Community Credit Union, you can give to Greenmonte through their Member to Member program, which involves zero fees to giver or recipient. Just use Greenmonte's account code: 1661gmcsrd
For other pastoral care needs, contact Pastor Seth.
Video and phone calls may be the best way to communicate during this time.